DiaperDerm 8oz Jar
Regular price

Sale price

$17.50
ALL-NATURAL: Treat and prevent diaper rash with DiaperDerm's five simple ingredients. Dr. Light's easy-to-read formula combines zinc oxide, lanolin, petrolatum, vitamin A, and vitamin D. No Fillers, fragrances, dyes, preservatives, talc, phthalate or parabens.
NO TEARS: This thick diaper rash cream has a silky texture that is easy to apply and spread. The hypoallergenic formula soothes your baby's sensitive skin with no tears, flinching, or discomfort.
PROTECT AND SOOTHE: Eliminate diaper rash and other skin rashes. The all-natural ingredients create a moisture-blocking barrier that blocks moisture and treats the damaged skin.
FORMULATED BY A PEDIATRICIAN: Dr. Light, a US News top Doctor, created DiaperDerm to help parents and doctors heal "untreatable" diaper rash both at home and in the NICU.
GUARANTEED: DiaperDerm has been the trusted choice among parents and pediatric care providers since 1989.
5 Natural Ingredients

Petrolatum, to protect and soothe irritated skin.
Zinc oxide, to protect the irritated skin from outside moisture.
Lanolin, to moisturize and protect the skin.
Vitamin A, to stimulate skin repair and growth.
Vitamin D, to rejuvenate and nourish skin cells.
Buy Now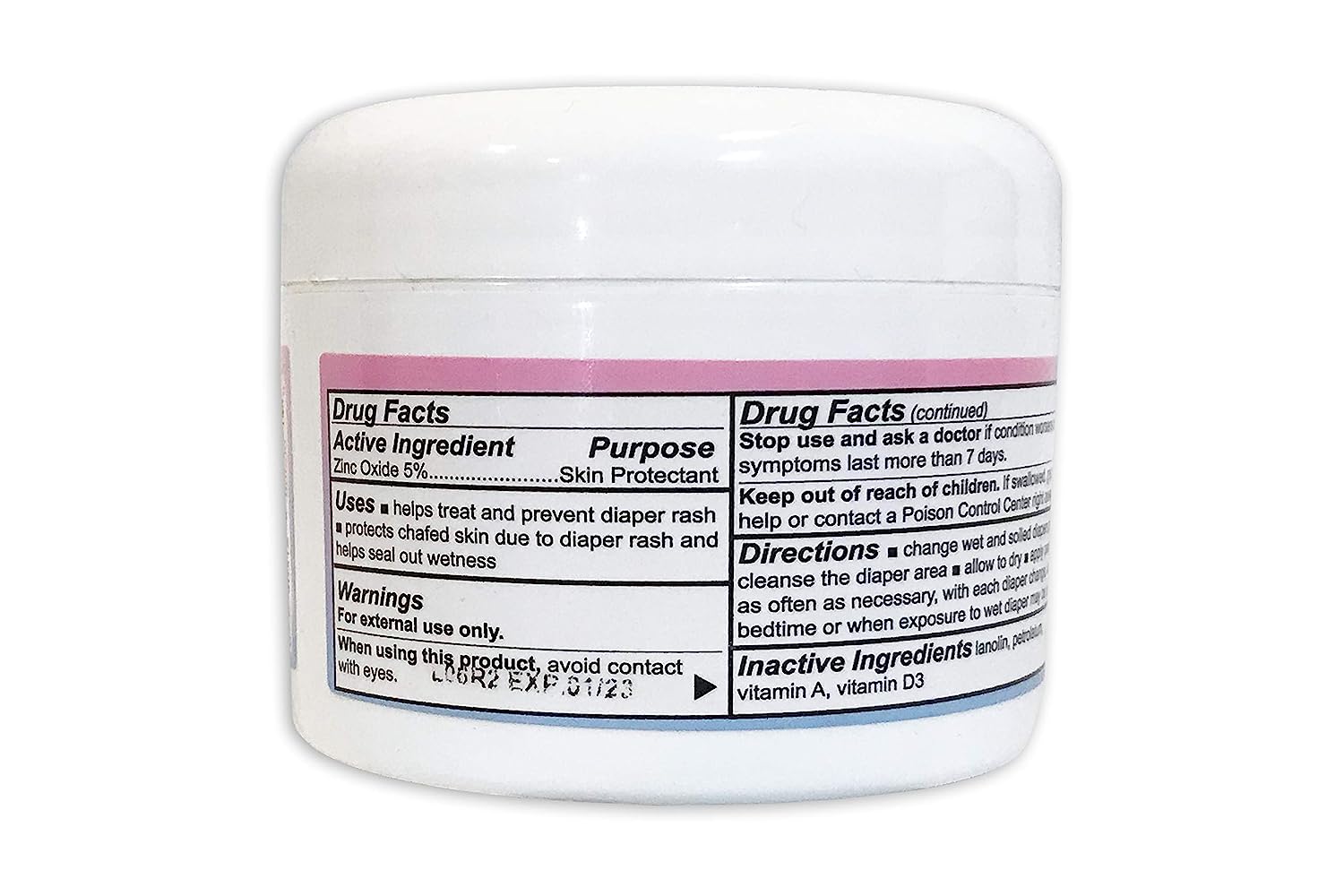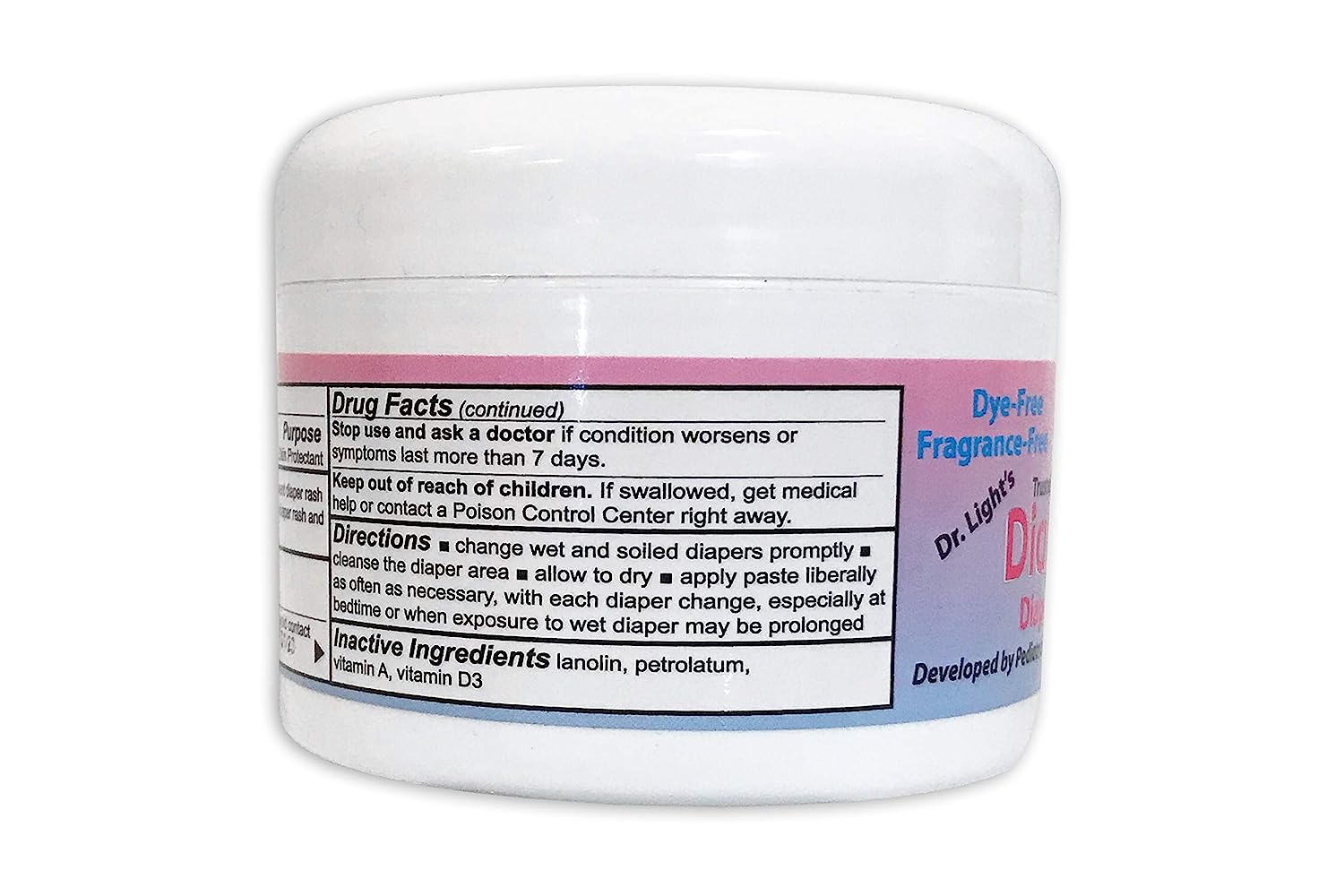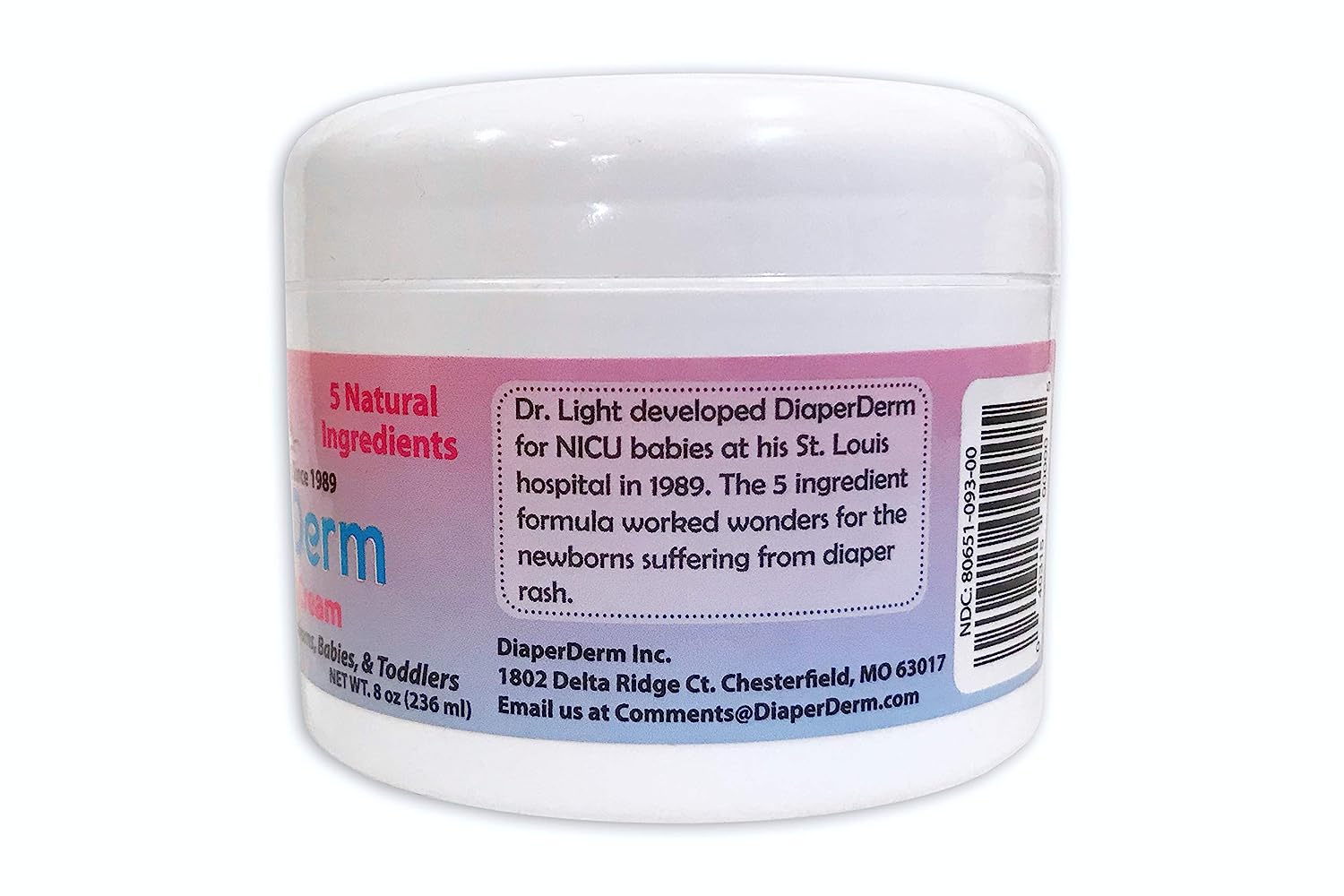 DiaperDerm Reviews
Grease-free, Smell Free and gentle on Babies Skin!

Love this diaper cream as not as greasy as others. Also, it clears my daughters rashes away after one try.

Zack S.
Diaperderm is the only diaper rash cream that I could put on my kids' bottoms that wouldn't have them screaming in pain back in the 90's. When I had grandkids, I started searching for it and found they'd stopped making it but were getting ready for a re-launch. They kept me notified (even though I kept asking) when it was ready. I pre-ordered it from Amazon and it's now here! I saw a review that someone used it on their dry hands as well. I've started using it for my hands because they burn, itch and bleed from dryness. It works wonders on my hands too!

Peggy C.
As a pediatric nurse practitioner, I am very particular about what products I will use on my own family and what I recommend to others. This product exceeds all expectations.

This product is "all natural" which is important to me, it does not contain fragrance or dyes which are irritants. It works on so many skin conditions, in addition to diaper rash!!!

I love it and am so happy it's easily available through Amazon so I can share it with everyone!
Best skin healer, diaper cream for dry, cracked skin for babies to Adults

I've been using DiaperDerm since 1990's when our pediatrician first created it. Hands down the Best lotion/moisturizer/Skin healer/protector out there!!!! No smell. Love it!! Healed my babies diaper rash in less than a day. Nothing else compared!!

Jane E.
I've been using this product since 1995,with my first child. Now we are using it on our grandson! There is no other product, on the market, that works as well as this stuff does! I am so happy that it is on Amazon now, so we can get it quickly and easily! This is not just for babies....I have used it on heat rash and also itching and burning caused by psoriasis.

Lisa